The Big Bang Theory actor Kunal Nayar on Hollywood, Bollywood, Sachin Tendulkar and a book deal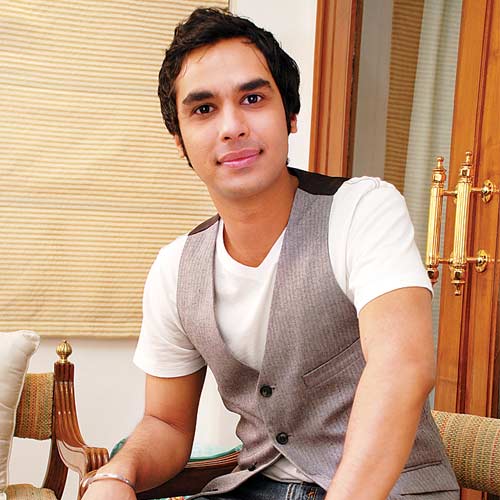 It all started with a big bang for Kunal Nayyar, who plays one of television's most famous geeks — Rajesh Koothrappali — in The Big Bang Theory. The actor now has two Hollywood films — Dr Cabbie (produced by Salman Khan) and The Scribbler — on the cards. Kunal, who was the voice of Gupta in Ice Age 4, has now turned narrator for a documentary based on cricket that will be screened at MAMI Film Festival this year. And if that's not enough, he is also penning a book.
Is it true that the you were approached over email to narrate this documentary?I grew up in Delhi and have been a die-hard cricket fan. But apart from that, I think there's isn't much material about cricket that's available to people. When director Sushrut Jain got in touch with me over email that he got from my friend, I was extremely excited to be a part of this project.
The industry is starving for some content on cricket. And I thought that Sushrut had a great angle about the impact the sport has on people's lives.
How much of the decision to be a part of the film was because of your love for the game?At the time the movie came to me it was unfinished. I liked the material and so I decided to be the narrator. As a narrator you have to be subjective yet not sound boring. It's not an easy job.
Your favourite cricketer?Sachin Tendulkar, of course. It is strange that he will be playing his last test on November 14.
Being away from India, I haven't really got into IPL, but I love test and one-day cricket. And no matter what, I am going to find a way to watch Sachin play his last match.
Being part of a sitcom like The Big Bag Theory that's being on air for seven season is...A dream come true. Like Bollywood, it's extremely difficult to get a break in Hollywood. I have always wanted to be on an American sitcom.
Everytime I think about the show, I pinch myself really hard to check if it's for real. I feel very blessed and humble to be part of the show. This is a special moment in my career.
You have two movie coming up.Yes, there's The Scribbler, which is a small role. It's in the horror genre, something that I have been wanting to be a part of. The other is Dr Cabbies that's produced by Salman Khan. I play a cab driver who's an interesting character. I loved playing the role.
If you were asked to pick a character other than Rajesh Kuthrapalli on The Big Bang Theory, which one would you chose? Why?That would be Howard Wolowitz. He's extremely interesting, funny and strangely unique.
You are also writing your memoirs.Well...it's more like a collection of essay than a memoir. I am too young to write a memoir. The book that I am writing is not really in any chronological order. I think I have had an interesting life. I have gone through various phases and have had interesting experiences. I studied in St Columbus, Delhi, and am now here. I have put myself through a lot.
My wedding was a seven-day thing, which may not seem strange in India, bit it unique here. I have had a interesting journey so far. I think It's little experiences of my life that I think it can be an inspiring story for people.
And is Bollywood on your road map?Yes, of course. I love Bollywood films. When the right time and project comes along I'll definitely want to act in a Hindi film.